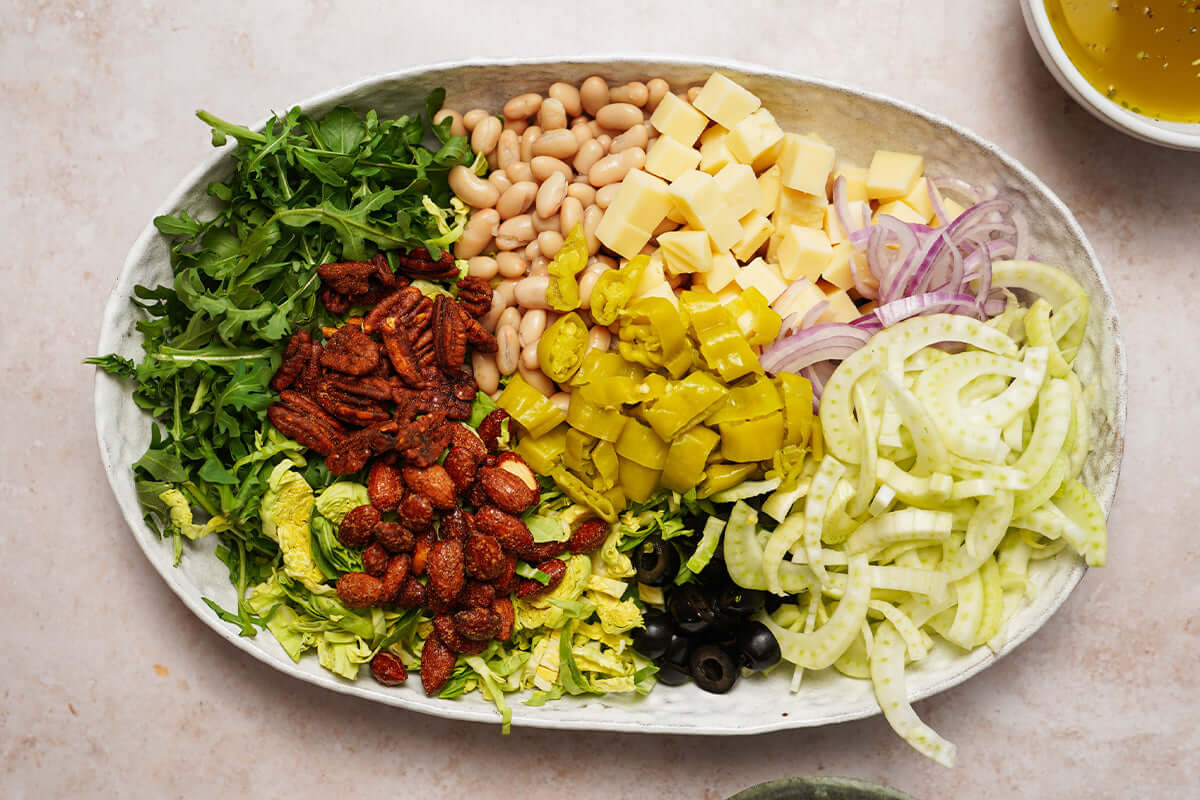 This easy chopped green salad is delicious and satisfying for a quick lunch or healthy dinner. The flavors are reminiscent of deli salad, but with a vegetarian twist using beans and nuts for plant-based protein. 
Ingredients:
1 fennel bulb, sliced thin
2 cups thinly sliced brussels sprouts
1 cup cubed white cheddar
1/2 cup halved black olives
10 pepperoncini peppers, sliced thin
1/2 cup thinly sliced red onion
2 cups packed arugula
1 can cannellini beans, drained and rinsed
1/2 cup Santé Nuts Sweet & Spicy Pecans
1/2 cup Santé Nuts Garlic Almonds
Dressing:
1/2 cup olive oil
1/2 tbsp dried oregano
1/2 tsp sea salt
1/4 tsp ground pepper
juice of 1 lemon (about 2-4 tbsp)
1/2 tbsp red wine vinegar
2 garlic cloves, minced
Instructions:
Make the dressing by combining all of the ingredients in a bowl and whisk until well combined.
Assemble the salad in a large bowl. Drizzle with the dressing and toss until salad is coated.
Recipe by Food by Maria featuring Santé Sweet & Spicy Pecans and Garlic Almonds.