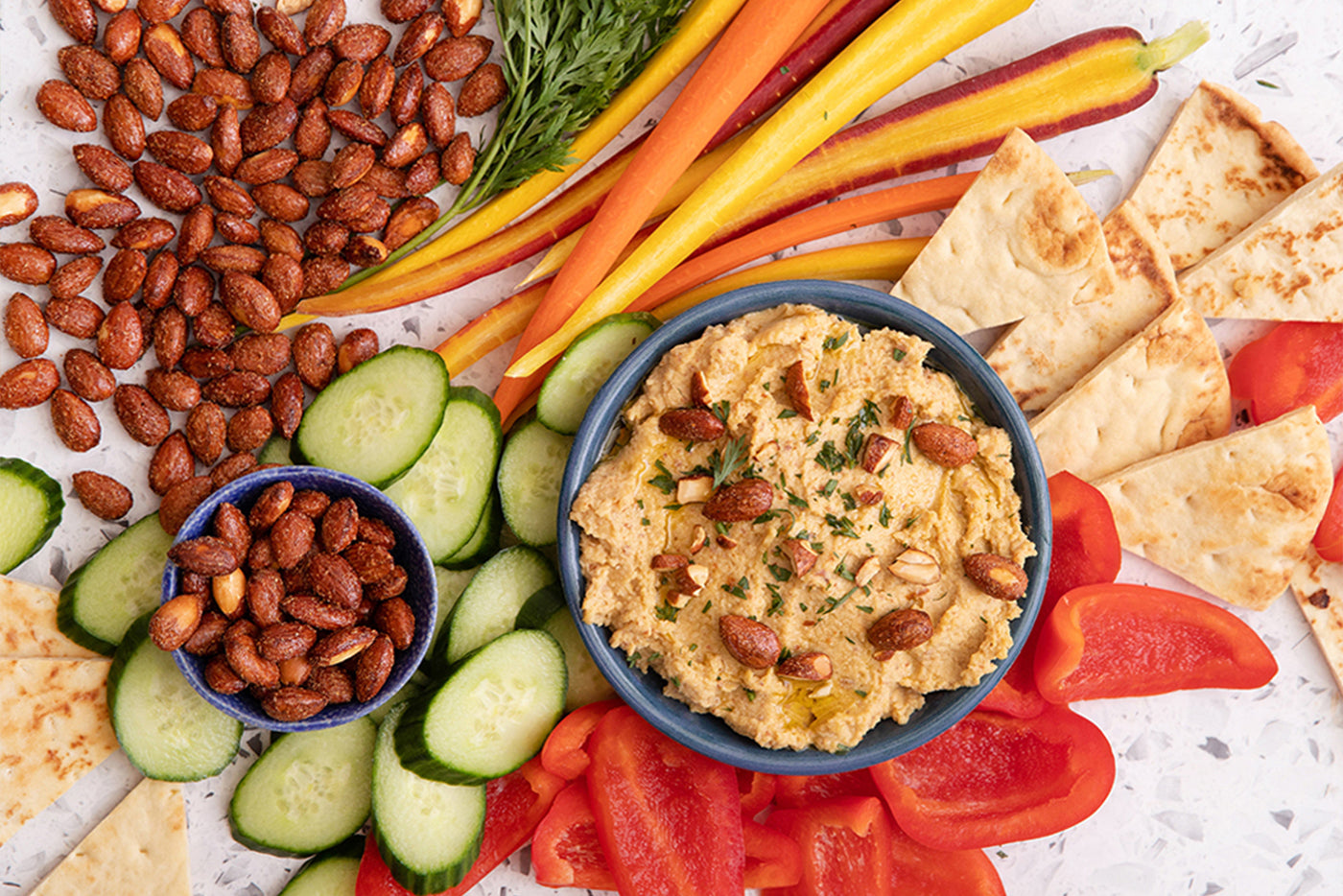 Our best ever hummus recipe! We call this tasty dip The GOAT — it's not only the greatest hummus of all time, but it's made with a savory blend of Garlic, Olive Oil, Almonds, and Tahini. Bonus: This recipe is especially great for "Game Day" appetizers because it's easy to make, looks great and will score you fans!
Adding Garlic Almonds is unexpected twist on traditional hummus that adds a zesty and crunchy kick to the dip. Made with healthy, protein-rich ingredients, this easy hummus recipe is a nutritious appetizer or delicious game day snack. Serve it with warm, toasted pita bread and an array of cut vegetables for a simple platter.
8-10 servings | Prep Time: 10 minutes
Ingredients
1 can chickpeas (15.5 ounces), drained

1/4 cup Santé Garlic Almonds

1/4 cup tahini

1 clove garlic

2 tbs lemon juice

1/4 cup extra virgin olive oil

3-5 tbs water

Salt
Pepper
Directions
Add drained chickpeas, Garlic Almonds, tahini, garlic, and lemon juice to a food processor. 
Turn on food processor and slowly drizzle in the olive oil. Occasionally stop to scrape down the sides of the bowl.
Slowly add water 1 tablespoon at a time until desired consistency is reached. Use less water for chunkier hummus or add more water for smoother, creamier hummus.
Add salt and pepper to taste.
Optional -- sprinkle chopped Garlic Almonds on top when serving for added crunch!