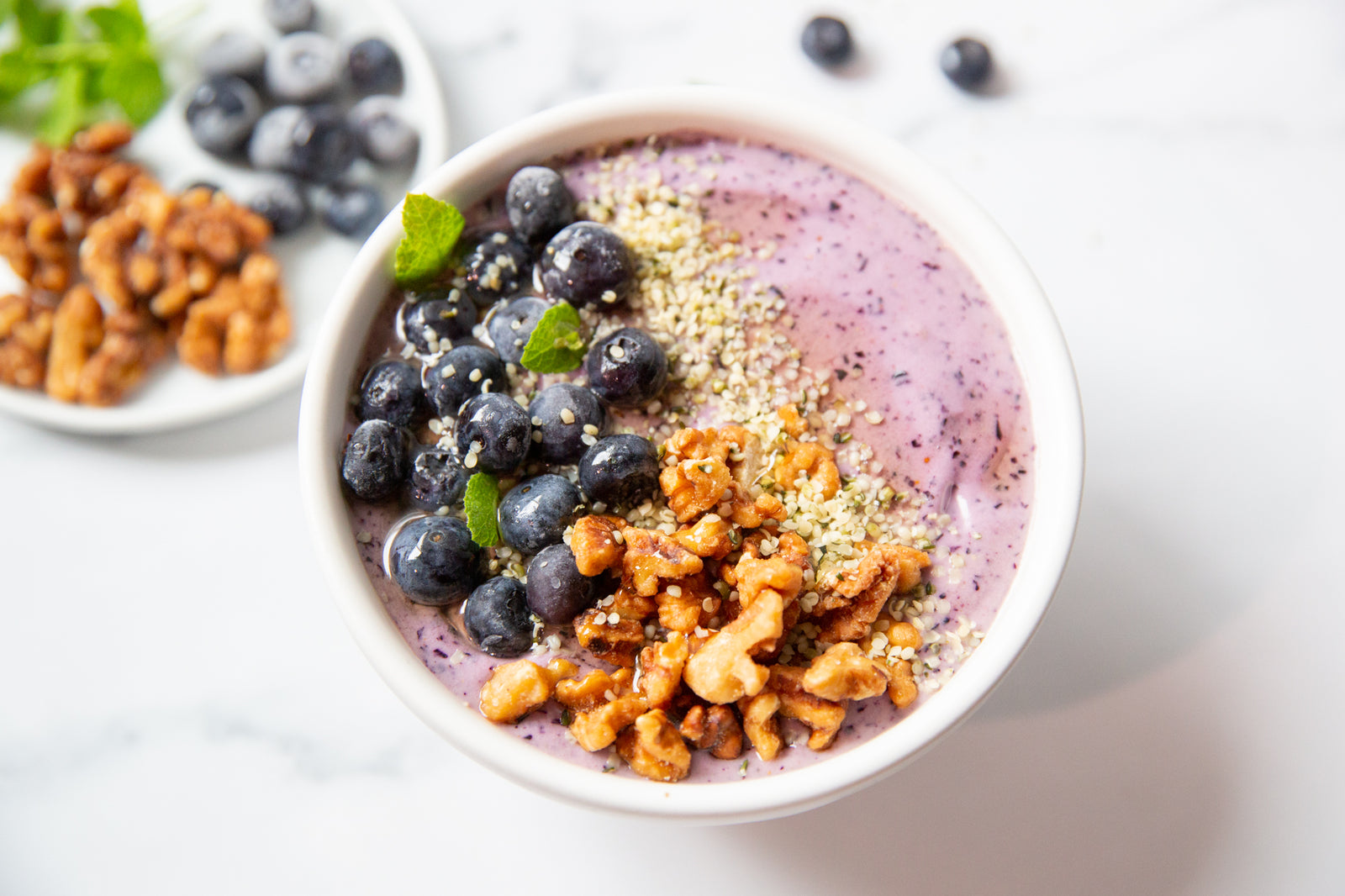 Make this quick and easy smoothie bowl, perfect for an energizing breakfast, a filling afternoon snack, or a light dessert. It's endlessly customizable to please any palette, but we always include a nut topping for added crunch and flavor. 
Here's how we made this Blueberry Candied Walnuts smoothie bowl.
Smoothie
1 cup fresh or frozen blueberries or berries of your choice
1 banana or 1/2 cup yogurt
1 cup oat milk or milk of your choice, plus additional for thinner consistency
1 tsp agave syrup or sweetener of your choice (optional)
1 tbs nut butter
Toppings
Blend all smoothie ingredients until smooth. Add additional milk to thin smoothie until desired consistency.
Pour smoothie into a bowl. Top with Candied Walnuts, berries, and hemp seeds. Drizzle agave syrup over toppings. Garnish with mint.