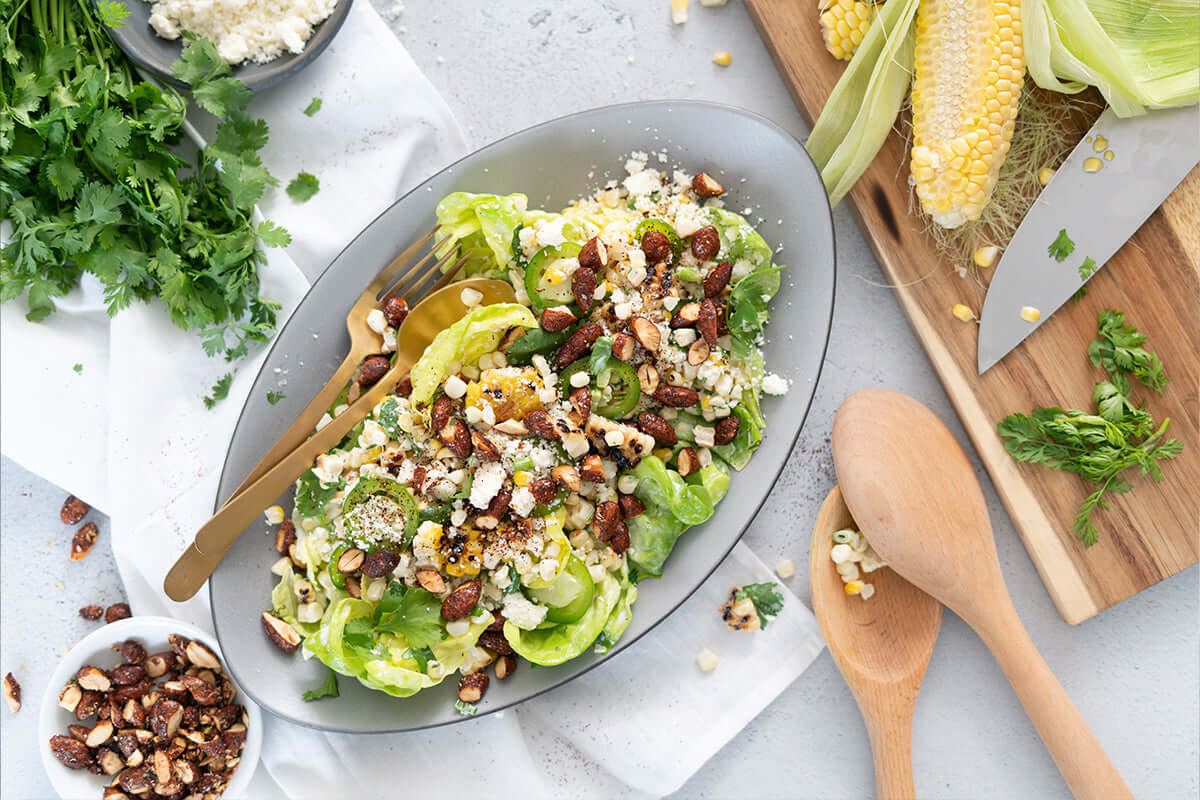 This fiery summer salad is inspired by Mexican street corn. It's spicy, a little sweet, and super flavorful. Most of the heat comes from a topping of our Inferno Almonds, seasoned with a powerful blend of peppers that will leave your mouth watering for more. 
Yield: 4 servings
Ingredients
5 ears corn, shucked
1 tablespoon avocado oil
⅓ cup mayonnaise
2 tablespoons lime juice
½ teaspoon fine sea salt
4 cups butter lettuce, torn into bite-sized pieces
4 green onions, thinly sliced
½ cup chopped cilantro
½ cup crumbled cotija or feta cheese
½ cup Santé Inferno Almonds, roughly chopped
1 jalapeño, thinly sliced
Chili powder, to taste
Directions
Prepare a hot grill or heat a grill pan over medium-high. Brush corn with oil, then grill, turning frequently, until charred on all sides. When slightly cooled, cut corn kernels off cobs.
In a small bowl, whisk together mayonnaise, lime juice, and salt to make the dressing.
In a large serving bowl toss together lettuce, corn, green onion, cilantro, cotija or feta, almonds, and jalapeño. Add dressing and toss to coat.
Before serving, sprinkle with chili powder and additional almonds.