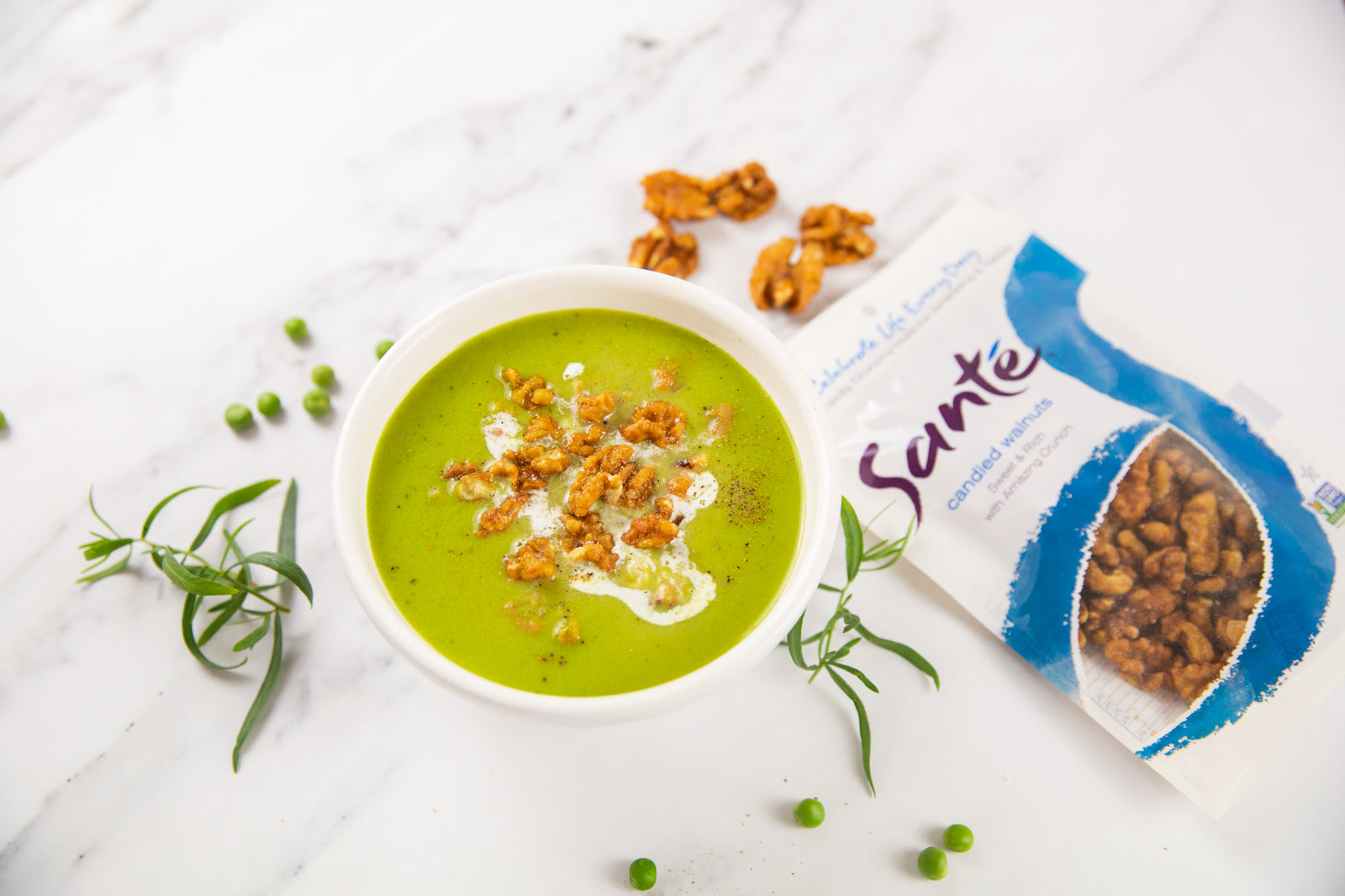 4 servings | Prep Time: 5 minutes | Cook Time: 20 minutes
Ingredients
2 tbs olive oil
2 medium shallots, diced
2 tsp fresh tarragon, minced
2 cups vegetable broth
3 cups fresh English peas
Salt and Pepper
3 tablespoons heavy cream
1/2 cup Santé Candied Walnuts, roughly chopped
Directions
Heat oil in a heavy saucepan over medium heat. Cook shallots until softened (not browned), about 3-4 minutes. 
Add vegetable broth, tarragon, and peas, increase the heat, and bring to a boil. Reduce heat to low, add salt and pepper to taste, and let simmer until peas are cooked through and tender, about 10-15 minutes. Remove from heat and let cool slightly.
Puree the soup with an immersion blender until smooth. Add cream and reheat.
Serve soup topped with salt and pepper, a drizzle of cream or olive oil, and a handful of Santé Candied Walnuts.