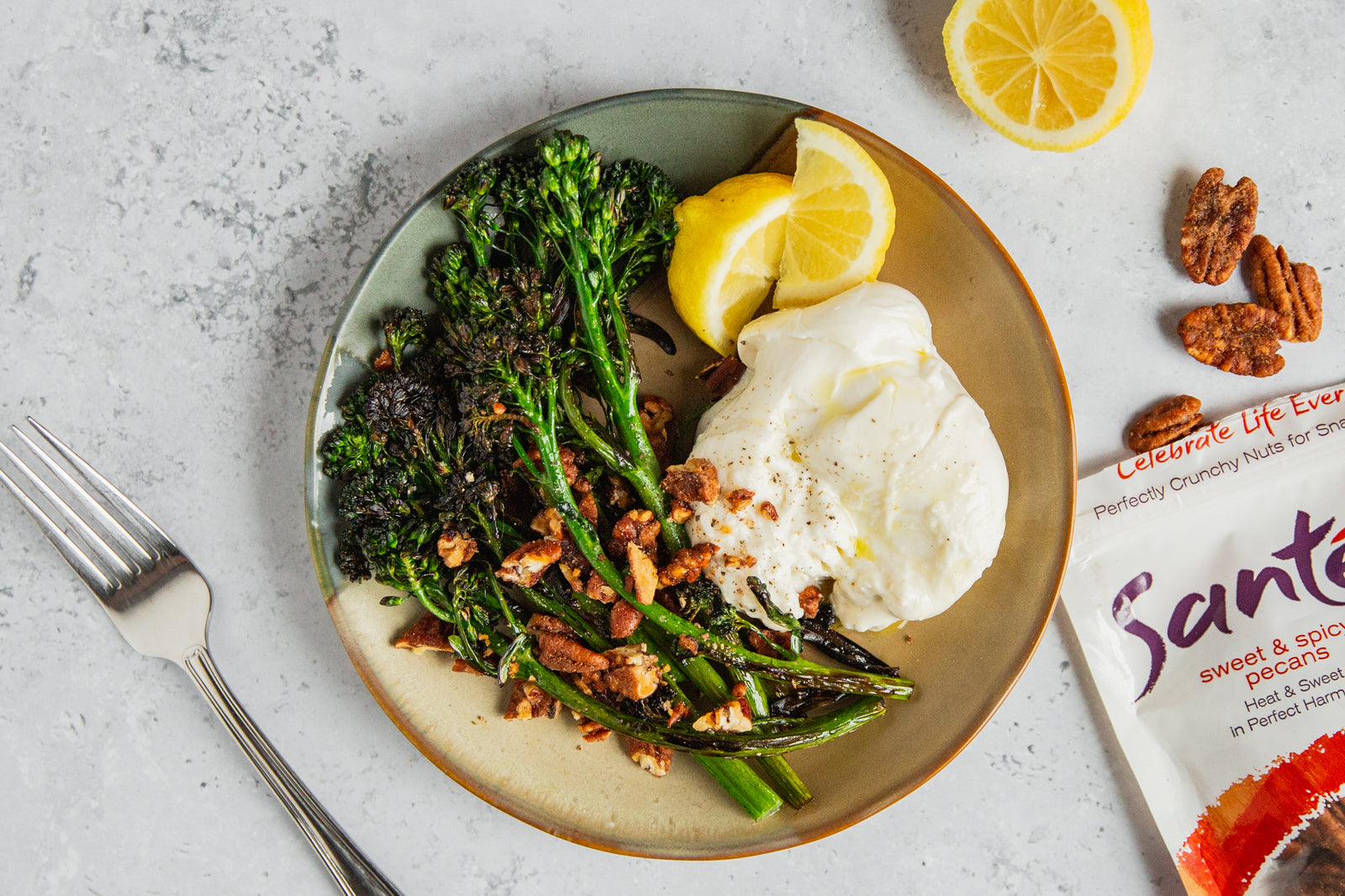 This vibrant and flavorful vegetarian dish comes together in just a few minutes, making it a perfect weeknight meal. 
2 servings | Prep Time: 5 minutes | Cook Time: 10 minutes
Ingredients
2 large bunches of broccolini, about 1 lb
1 tbs olive oil
8 oz burrata, about 1 large ball
1/2 lemon
Flaky sea salt (or kosher salt)
1/4 cup Santé Sweet & Spicy Pecans, roughly chopped
Directions
Rinse broccolini and drain excess water. Trim the end of each broccolini stem. 
Heat oil in a cast iron pan (or another heavy-bottomed skillet) over medium-high heat until oil is hot and shimmering. Add broccolini and cook each side for 2-3 minutes, or until both florets and stems are tender and charred. 
Remove broccolini from heat, squeeze lemon juice over it to taste, and sprinkle with flaky sea salt and Sweet & Spicy Pecans. 
Add burrata ball to the serving plate, then top it all with freshly cracked black pepper. Serve immediately.